Introduction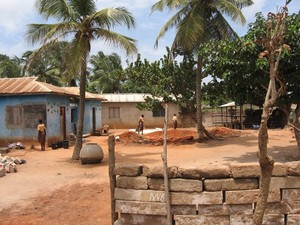 Orphanage building 2006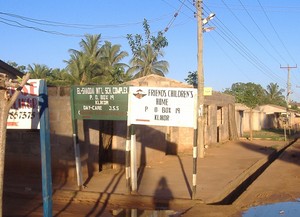 Friends signboard in Klikor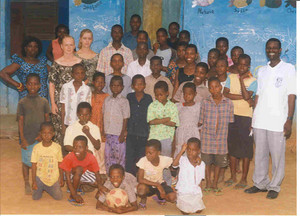 Children in 2004, with David on the right side
The Friends Foundation is a locally based non-profit and non-governmental organisation. It was registered as Friends for Orphan Education Society under the Ghana Company code in 1994 and as a charity with the Department of Social Welfare in 1996. Since 2009 the name of the society has been changed to Friends Foundation. The Friends Foundation overall goal is to assist families and communities in caring for orphans and vulnerable children (OVC). We strive to provide the children with appropriate care, attention and formal education, preferably within their own families or community.
Foundation and background
Evangelist David K.A. Kporfor founded the Friends Foundation in 1993 in Avlorto Klikor. During an Evangelical Mission in the area, the founder realised that a number of children in the project area were orphans or vulnerable children, lacking proper care and education.Since children are the future leaders of every nation, they need thorough care to develop their talents. The founder therefore became very concerned about these disadvantaged children, hence the foundation of the Friends Society to be able to assist these children.
<< Back